The U.S. Internal Revenue Service (IRS) requires submitting correct and valid information on time. However, sometimes you can get lost in various forms to be completed and choose the improper one. And what if you occasionally misclassify yourself as an independent contractor?
I-9 vs. W-9: Overview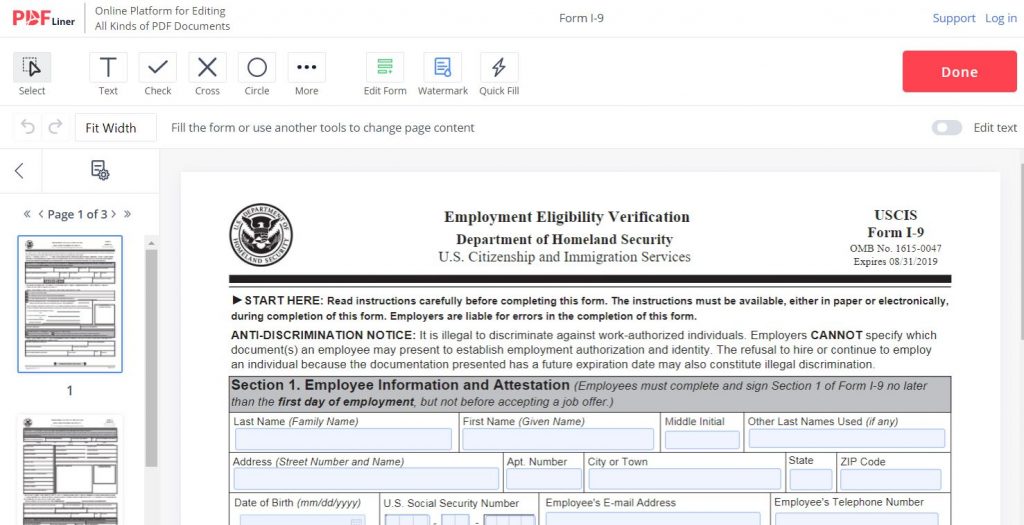 I-9 Form (or Employment Eligibility Verification Form) is aimed at gathering valid information about an employee. On your first working day, your employer will ask you to complete Section 1 of the I-9 Form (core information about you) and bring some documents. Then the company fills out Section 2 (write in the verified documents) and keep this form.
W-9 Form (referred to as Request for Taxpayer Identification Number and Certification) has to be completed by every business entity (a company or an independent contractor). The W-9 form shows your business name, type, address, taxpayer name, and a Taxpayer Identification Number (abbreviated as TIN). Please note that a W-9 Form is not sent to IRS directly, but your contractors can request this form from you to use the information for filling out their mandatory reports. 
W-8 vs. W-9 Tax Form
W-8 and W-9 Forms contain the information about a non-U.S. or a U.S. business entity (and independent contractors) to which a U.S. institution transfers money. Non-resident individuals, as well as entities, will be charged 30% on their income from U.S. sources unless they submit the W-8 form. In their W-9 Form, U.S. taxpayers have to provide the TIN that corresponds with the IRS data. Otherwise, they become subject to backup withholding at a rate of 24%.
Do contractors fill out I-9 vs. W-9?
If you are an independent contractor residing in the U.S., you should use the W-9 form. However, you need to clearly understand the difference between an individual entrepreneur and an employee. When you are an employee, your employer operates as an agent and withholds all applicable taxes from your wage, while independent contractors are responsible for paying the taxes themselves.
IRS W-8 vs. W-9 Forms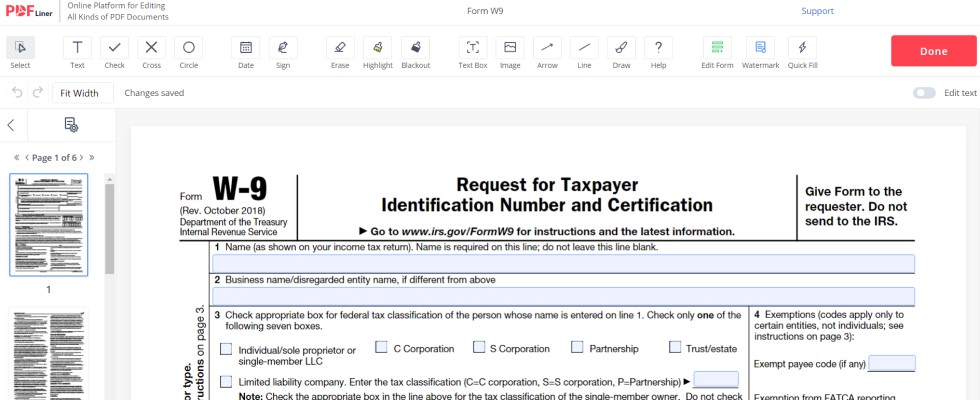 Neither W-8 nor W-9 Forms are submitted to the IRS directly. Instead, your contractors will ask you to provide them with one of these forms (W-8 for non-U.S. citizens, and W-9 for residents).
In your W-9 Form, you will have to put your name and business name (if different). Then tick the "Individual/Sole Proprietor" in box #3 if you are not an LLC, partnership, or corporation company. Check "Exempt payee" in box 4, but in general, individual contractors are not exempt from the backup withholding (you can read the requirements in "Specific Instructions, Exempt Payee"). In boxes 5 and 6, enter your address. In Part I, state the TIN or SSN, date, and sign the form.
W-8 Form requires you to state your name, country of citizenship, residence, mailing addresses, and business address in the U.S. (for W-8ECI Form). Enter the tax identification number in your country and U.S. tax number (if applicable). In W-8ECI Form, you will have to describe incomes effectively connected with the business in the U.S.A.
FAQ
Do independent contractors fill out I-9 vs. W-9?
Independent contractors have to complete a W-9 Form, while I-9 is filled out on your first working day for an employer. However, it is essential to understand the classification principles of private entrepreneurs, so please check this in advance to avoid issues. Also, keep in mind that W-9 can only be used by the sole proprietors residing in the United States (non-residents have to fill out a W-8 Form). Remember to return the W-9 to the requesting party and do not submit it to the IRS directly.
What's the main difference between I-9 vs. W-9 form?
The core difference between the two forms is that the I-9 is used for corporate employees. You are classified as an employee when your employer pays all taxes on your behalf, and you get the net salary. Your employer will initiate your completion of the I-9 form as they hire you. The W-9 form is aimed at individual contractors, who pay taxes for themselves. Your payee requests a W-9 to submit your data and valid information in his own reporting documents properly, so never worry about sending your W-9 Form to IRS.